Everything you learn here
will Make Sense.
Choong Sung Taekwondo is a WTF Olympic-style school. However, unlike many schools who focus only on sparring, we are also concerned with Taekwondo as an art. Therefore, our focus is holistic: sparring, self-defense, mind/spirit, and Poomsae (forms) are all given equal weight. So whether your goal is to become a World Champion, to build Discipline or Focus, to become Healthier, or to learn to Defend yourself and your loved ones, Choong Sung Taekwondo will help you on your path! We offer a fun, safe and challenging program to fit your individual needs, whatever they may be.
Choong Sung Taekwondo is ideal for men, women and children of all ages and abilities. Each person progresses at their own pace, which allows for adults to continue their training well into their eighties and beyond. Also, our staff is trained to service those who may have physical challenges. Whatever your situation, you are welcome at Choong Sung Taekwondo!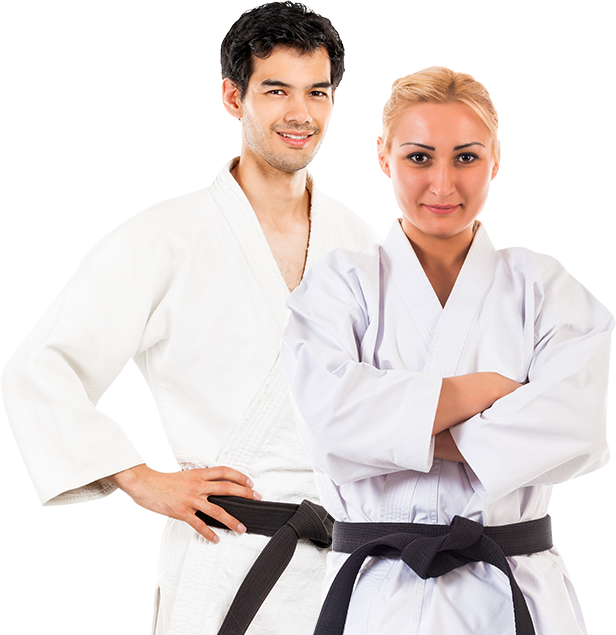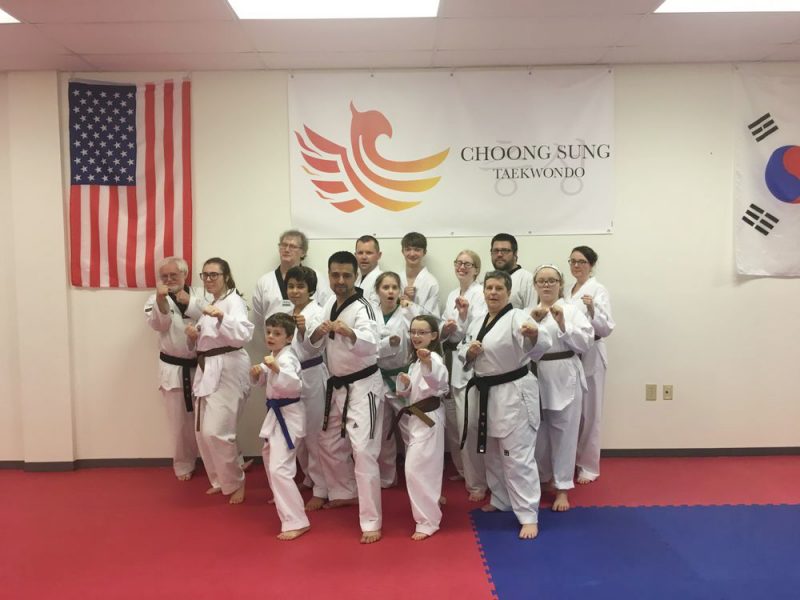 Being physically fit gives a person energy and confidence to handle daily endeavors, activities as well as difficult situations.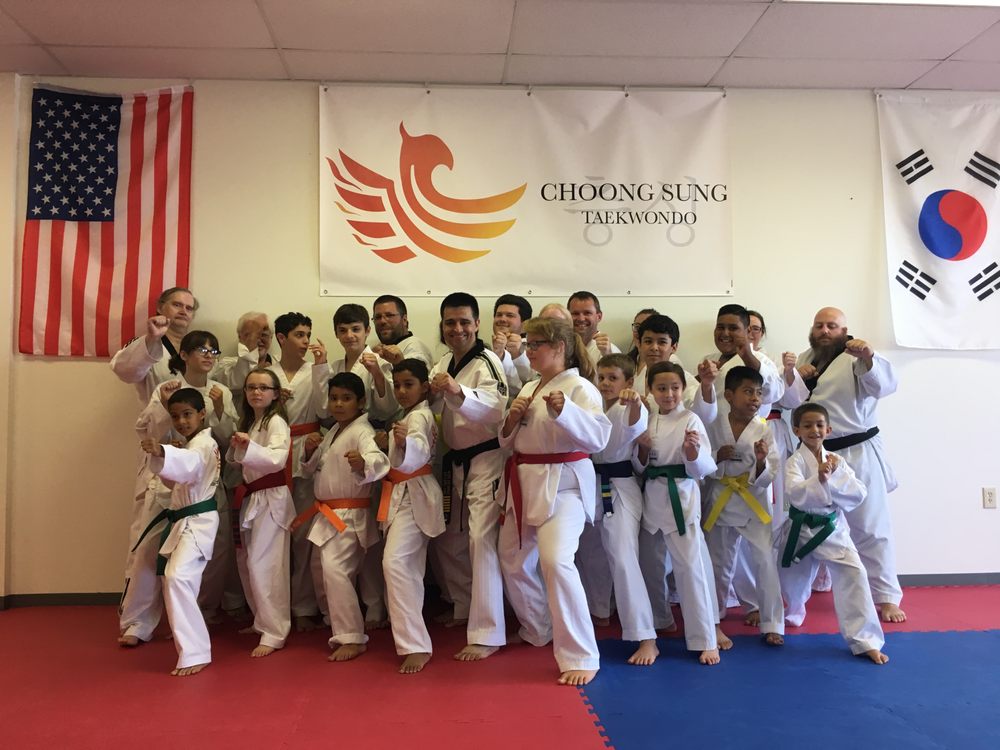 No one deserves to be assaulted. No one wants to be assaulted. But unfortunately, this is all too often the world we live in.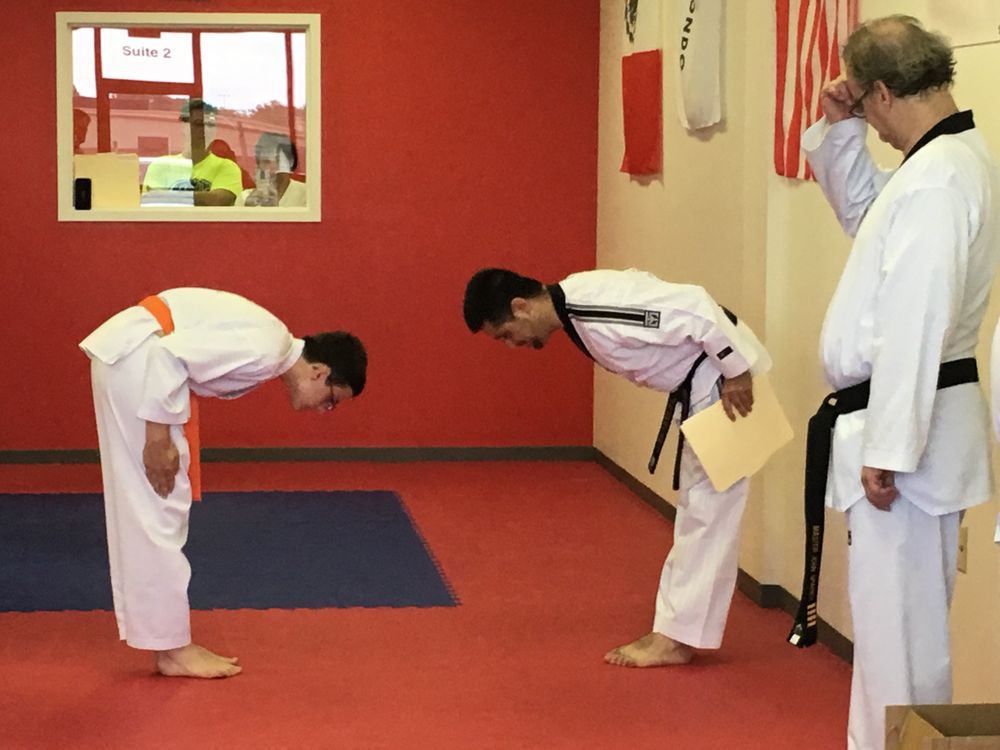 Taekwondo empowers people with confidence to overcome obstacles, no matter the situation.
We are offering 40% off

first month
Offer valid for new students only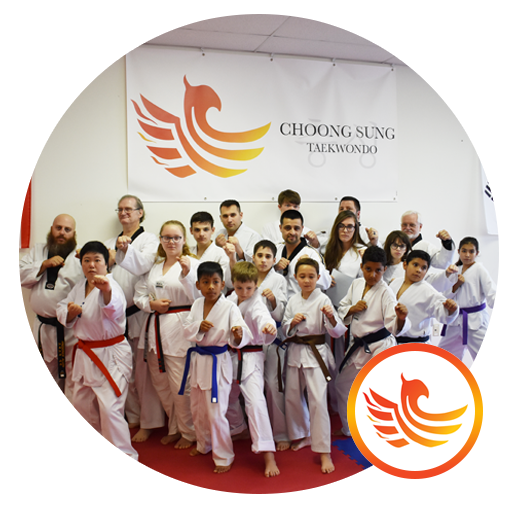 learn how you or your child can start training!
Our instructors and instructor assistants are trained to focus on more than just teaching martial arts skills. Instructors also learn how to work with all students, tailoring their martial arts teaching methods to fit the individual child. Emphasis is put on encouragement and positive correction.
"When I first began Taekwondo, it was mostly because my best friend was joining, and learning self-defense seemed pretty sweet to me."
""I have been a part of Choong Sung Taekwondo for a while now, and try to do all I can to urge others to join. No matter your ability, no matter your strengths,"
"Choong Sung Taekwondo has been such a blessing to my family. When my daughter and I started this journey, I had no idea how much it would help both of us grow."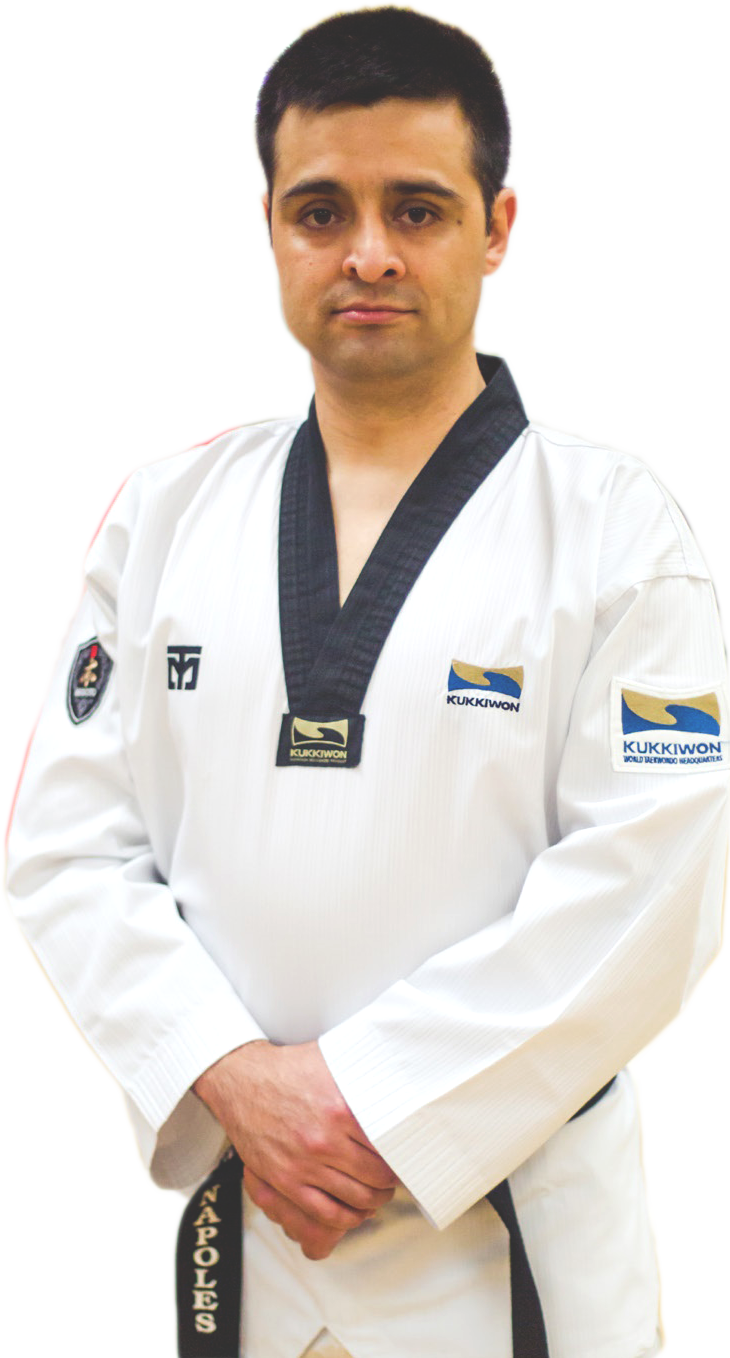 Why Become a Student at Choong Sung Taekwondo?
A better working body; a sharper, more focused mind; a stronger sense of self confidence; more self discipline; the ability to physically defend yourself — who wouldn't want these things for themselves? People often think that martial arts is about fighting, but that's not what we emphasize at Choong Sung Taekwondo. Instead, we focus on the personal development aspects of martial arts because that's why most people participate. No matter what discipline of martial arts you choose, whether it is karate, kung fu, taekwondo, jujitsu, judo, aikido, tai chi, kendo or another one of the many forms of martial arts, the styles may differ, but the benefits remain the same.